1. Day Trip to Jinja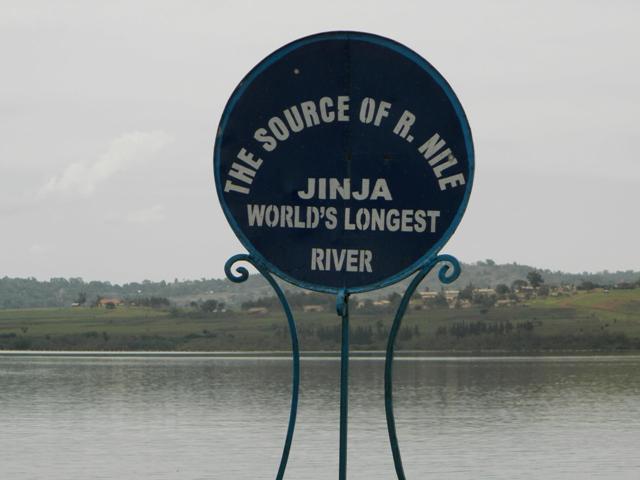 This is a day trip to Jinja that aims to offer visitors a lifetime opportunity to explore the source of the longest River of the world and one of Africa's seven natural wonders – the Nile. The underground waters which form the source visibly bubble up right at the edge and into Lake Victoria, before flowing away. You take a boat ride to source of the Nile, and extend to lake Victoria, enjoying the beautiful scenery of lush vegetation and lots of wildlife such as water birds and lizards.
Jinja is situated approximately 93km from Kampala. En-route to Jinja you make brief stopovers at two popular attractions – Sezibwa Falls and Mabira Forest Reserve.
Here is the itinerary for the this day trip: https://www.adventure-travellers.com/1-day-jinja-tour.html
2. Full Day Adventures in Jinja
Jinja is a popular destination for a series of thrilling adventures on the Nile and along the Nile, so much that it has gained the title "Adventure Capital of East Africa". For a full day, you can experience one or a combination of these activities, which include: White Water rafting, Kayaking, Quad Biking.. Check out the full list of all these activities: https://www.adventure-travellers.com/jinja-river-nile-adventures.html
Unlike the 1 day trip to Jinja, this day trip excludes any stopovers en-route so as to spend the entire day adventuring in Jinja. We tailor a day tour package depending on what one wishes to experience.
3. Ngamba Island Chimpanzee Day Tour
Ngamba Island Chimpanzee Sanctuary offers to protect rescued and orphaned Chimpanzees. The forested Island is located on Lake Victoria and is accessed by a speed boat from Entebbe. This Island sanctuary offers a wonderful experience with the chimpanzees, and viewing from them from a raised platform during the feeding time is such an exhilarating experience.
Check out our itinerary for the day tour to the Island: https://www.adventure-travellers.com/1-day-ngamba-island.html
4. Mabamba Bay Shoebill Birding
Mabamba Bay Wetland situated about 50km west of Kampala is a popular hotspot for day birding trips. It is the favorite site to catch the Shoebill Stork – one of the most sought-after bird species for many birders and bird watchers. The site is a prime destination for water/swamp birding in Uganda and is easily accessible from Kampala in an hour's drive along the Kampala – Masaka highway.
Check out our itinerary for the day birding tour to Mabamba: https://www.adventure-travellers.com/1-day-mabamba-birding.html