Volcanoes National Park is found in Northwestern part of Rwanda,also alled pac des volcans. The park is famous for its rare mountain gorillas and borders with the Virunga National Park in the Democratic Republic of Congo and Mgahinga Gorilla National Park in Uganda. Volcanoes National Park consists of a dense rain forest situated along 5 extinct volcanos. It is also home to half of the world's remaining mountain gorilla population.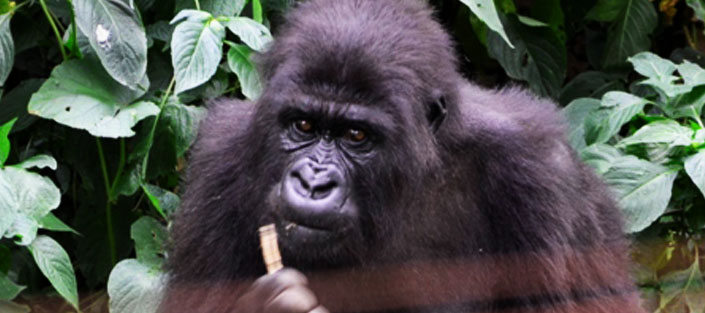 Volcanoes National Park was gazetted first in 1925 as a small area around the Mt.karisimbi,Visoke and Mikeno for the purpose of of protecting the Mount Gorillas from the poachers and it is said that it was the first National Park to be set-up in Africa in the 1929 and lies on125sqkm of land.

Volcanoes National Park has 10-Gorilla families that are available to visitors for tracking and they include:
The biggest being the Susa with 41-members,Kwitonda with 18-members,Sabyinyo with relatively few members due to several splits,Amahoro with,17-members,Group 13,25-members,Umubano,11-members and the Hirwa group which is still growing with members from different families.
Gorilla tracking is pre-arranged atleast 3-months in advance and certain rules have to be followed.
What to bring
A camera to capture the moments

Light and heavy clothing to prepare for any change in weather

Insect repellant

A cap or hut

Hiking boots