4 Days kidepo wildlife safari to see cheetahs, buffaloes, lions, elephants, water bucks, giraffes and many more.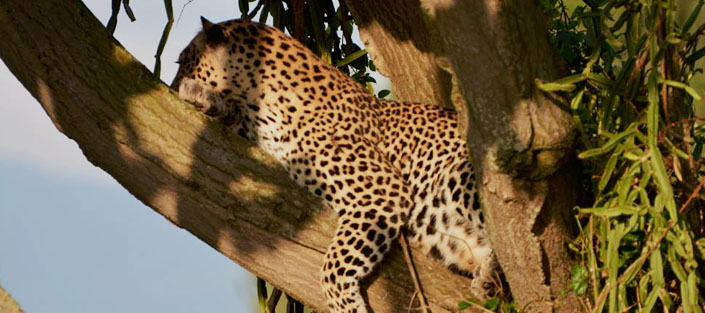 Kidepo Valley National Park is Located in the North Eastern part of Uganda on the Boarder of Uganda and south sudan. The park measures a distance of 1,442 square kilometres and boasts of a great number of animal species than any other park in Uganda. The park's Game viewing is far the best with lots of game like the bush duikers,leopards,lions,cheatahs,striped hyenas,lesser kudus,buffaloes,jackals,lots of antelopes,bush babies and lots more Game.
The park also boasts of great hiking adventures with beautiful scenerys of the Lamoj Mountains in south sudan with a short drive from the park Headquarters, the Kanangorok Hot Springs located 11 km from the seasonal Kidepo river valley are a fantastic spot to visit with great photographic views of lions on Ant Hills,other spots not to be missed are the Narus Valley in the south west of the park with great views of hyenas,leopards and a vast number of wildlife.
The Nature walks leading you to the Karamajong communitys in their manyatta huts, traditional karamajong wears spears, arrows and bows from their home steads can be a captivating moment for all those looking for an African Cultural safari.
Day 1 kampala-Kitgum
After breakfast, we set off from kampala/Hotel and we head North towards Kitgum town which is about 452km. The journey takes us through the busy traffic jammed streets of Kampala City to Luwero Triangle which was badly affected during the 1980's Ugandan Civil War where we make a stop for a couple of fruits and continue through Nakasongola District a large Densely populated area with open savannah grasslands. lunch in Gulu and we continue to Kitgum where we check in Boma Hotel for our night.
Day 2 - Kitgum Town-Kidepo Valley National Park
Early morning breakfast,we set off for a 2-3 hr drive to Kidepo Valley National Park through ,kakwanga,loitanit villages and finally enter the park. we relax by our Lodge/UWA Bandas,lunch and we arrange for an evening fully parked Game drive.
Return in the evening for an overnight in Apoka Lodge/UWA Bandas Or Nga'moru wilderness camp.
Day 3 - Morning Game drive, lunch, check out and drive back to Kitgum town/Gulu town
With Nature walks, mountain hiking, lots of Game viewing, we end our kidepo safari and head back to the lodge for lunch and a drive back to Kitgum/Gulu town.
Day 4-Departure Day.
After breakfast, we emabark on our journey back to kampala
End of safari.
Optional visit: We can add in Rhino tracking on day 4 as we drive back to Kampala.