3 Days Lake Mburo and Queen Elizabeth National Parks - Safari Trip
This 3 days Lake Mburo and Queen Elizabeth safari package takes you through Lake Mburo National Park in the western part of Uganda where you will spot giraffes, buffaloes, hippos, crocodiles, zebras, elands and many antelopes, and also takes you through Queen Elizabeth national park which gives you a chance of visiting the crater lakes, experiencing the memorable game drives to spot many antelopes buffaloes, hippos and have a great unforgettable Kazinga channel boat ride on lake George and lake Edward.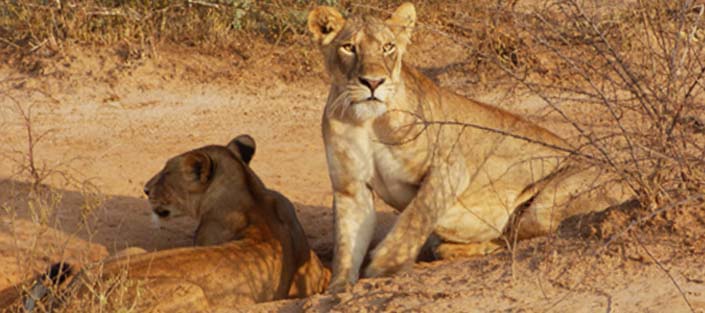 3 days Lake Mburo & Queen
From
$350 pp
Duration
3 days
Departure/Return
Hotel pickup - Your also returned back to your hotel.
Price per person for different numbers of people.
(e.g. when 2 people, each pays $550)
| | | | | | | | | |
| --- | --- | --- | --- | --- | --- | --- | --- | --- |
| Number of people against price per person | 2 - $550 pp | 3 - $468 pp | 4 - $415 pp | 5 - $390 pp | 6 - $378 pp | 7 - $370 pp | 8 - $350 pp | 9 - $350 pp |
Highlights of your 3 days safari trip
Itinerary for your 3 days Lake Mburo and Queen Elizabeth safari trip
Meet with your driver at 7:00 am at your Hotel and depart for the south west to Lake Mburo National Park. We start off quite early to enable us beat the morning traffic in Kampala and catch up with the activities in the Park. The drive time from Kampala to Lake Mburo will be approximately 4hrs. This involves 10 minutes break at the Equator line for the South and North pole water experiments and photo taking. Continue with your drive via Masaka, Lyantonde towns and finally through the Nshara gate of Lake Mburo National Park with great sightings of many impalas, waterbucks along the gate.
The game drive will continue as we wait for the 3:00 pm boat ride. Many more
animals
to be spotted like the cape
buffaloes
, elands,
warthogs
,
giraffes
,
zebras
leopards,
topis
and many more. We shall drive down to the lake for the 1 hour boat ride with more
wildlife
spottings. Hippopotamus, crocodiles, birds along the lake, like the common pied king fishers, pygmy king fishers and many more. Get back to your waiting safari vehicle, drive through the game trails again as you wind up the day with last minute sightings. You will go to your preferred lodge to rest and prepare for the next day.
Lunch and Dinner - At the lodge.
Accommodations to choose from:
Eagles Nest lodge.( Budget Safari Tents)
Mburo lodge.(Midrange)
Rwakobo Rock.(Midrange)
Mihingo lodge (Luxury)
Lunch and dinner at the lodge.
Accommodations to choose from:
Day 3: Morning Game Drive and Drive back to Kampala
Early morning breakfast / packed breakfast, we continue for a morning game drive in search of elephants, buffaloes, Uganda kobs, lions, leopards, hyenas, warthogs etc.
Check out of the park and drive back to Kampala witha a drop off at your chosen address.
End of your 3 days Lake Mburo and Queen Elizabeth Safari tour.