Lake Katwe is found in South western part of Uganda in Kasese district and is sarrounded by Queen Elizabeth National Park and is mainly dominated by goegraphical features which consist of ancient hard volcanic rocks and gentle slopeswith explosive crater lakes and a rift valley. Lake katwe is a traditional salt mining lake formed through volcanic eruption about 10,000 years ago.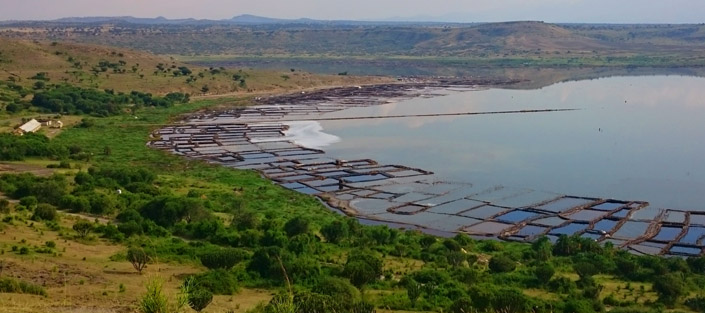 The local community extract rock salt from the main lake to the landing area where it is dried for sales. With the trip at Lake Katwe, there is studying about the science of the salt water, talking and interacting with the salt miners about their experience of salt mining. The mine has been existing since the 16-century and miners are still using the tradional methods of harvesting salt.
The miners use the ambutch trees to float on the lake and transport the salt from the edge of the lake to the landing site for sale.
For Bird lovers, on lake Munyanyange 2 kms away from Lake Katwe, you get a chance to see flamingos, pied avocet, black winged stilt, the lesser flamingos, black terns, sea gulls among others.