Queen Elizabeth National Park is located in southwestern Uganda. It occupies an area of 764 square miles (1,978 square km) in a region of rolling plains east of Lake Edward and foothills south of the Rwenzori Mountains.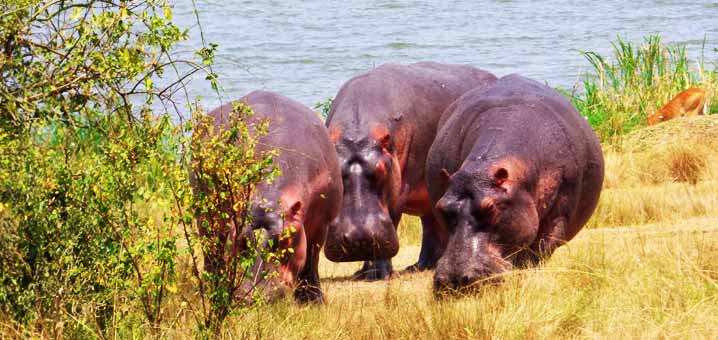 The park is named after Queen Elizabeth II and was established in 1952.the park is known for its wildlife; among the species are hippopotamuses, elephants, leopards, lions and chimpanzees. It is now home to 95 species of mammals and over 500 species of birds. The area around Ishasha in the southern sector of the park is known for tree climbing lions.
The park is also famous for its volcanic features, comprising of volcanic cones and deep craters, many with crater lakes such as Lake katwe from which salt is extracted.
The National Park includes the Maramagambo Forest and borders Kigezi Game Reserve, Kyambura Game Reserve and Kibale National Park. And the Virunga National Park in the Democratic Republic of Congo.
Accommodations in Queen Elizabeth National Park.
Katara lodge.

Ihamba lodge.
Main activities in this park