The Bush Lodge is located just outside the Queen Elizabeth National Park, off the main road after katunguru trading center with a 5-7mins drive in the thickets overlooking Kazinga channel. It is an affordable, simple and charming eco-lodge strategically located with an awesome view of the game park from the waters of the Kazinga channel to the wildlife in the park.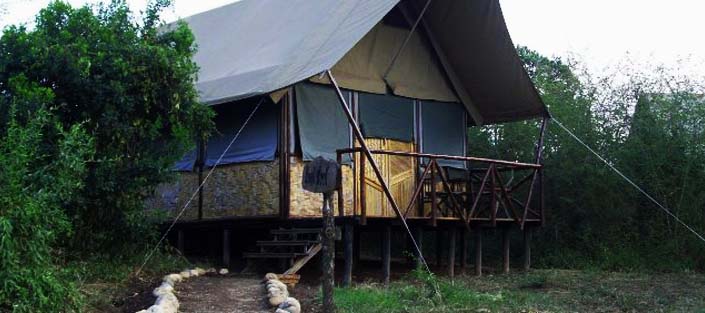 The lodge basically consists of 6 tented self contained units with private en suite bathrooms. It also boasts of a dining and reception Tent. There is also an outside shower with two showerheads enabling couples take memorable showers under the watch of the stars. Camping facilities for all budget travellers wishing to spend their nights at the site is arranged.
The staff at the lodge is very helpful and the food served here is a delicacy.