Urban by City Blue, Kampala - Uganda.
Urban by City Blue Hotel is located in Kampala the capital of Uganda, it's found in a good environment and away from the noise pollution which favors one to have a refreshment mind and relaxation moment which works more with Business offers.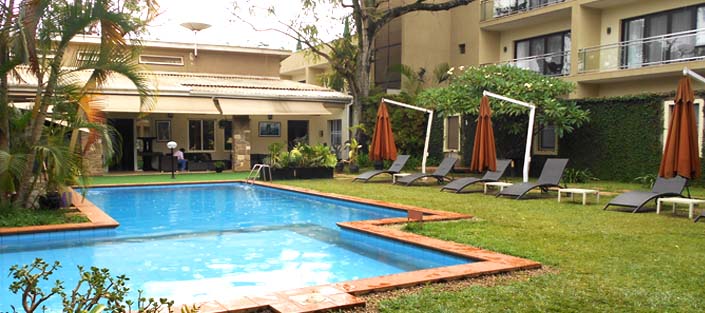 The City blue chain of Hotels was born in Rwanda,and later opened in Uganda, Kenya and Burundi. In January 2013, it was opened in Kampala city and this was built to bring a much mid-scale international quality to a local born a cross a sub-Saharan Africa, it's a Hotel which gives you a relaxed moment and a home a away from home in Kampala. Since 2013 it has a built a reliable and passionate team of local and international individuals with a great taste of services offered.
Urban by the city blue boutique Hotel is also a business offering with a fabulous restaurant, suites, conference room, fitness center, swimming pool giving it a true business Hotel. With in 4-years,the hotel has appeared in the top ten list of Hotels in terms of development and continues to work with even more owners and local communities and across Africa, its built and set a round a courtyard garden and a swimming pool.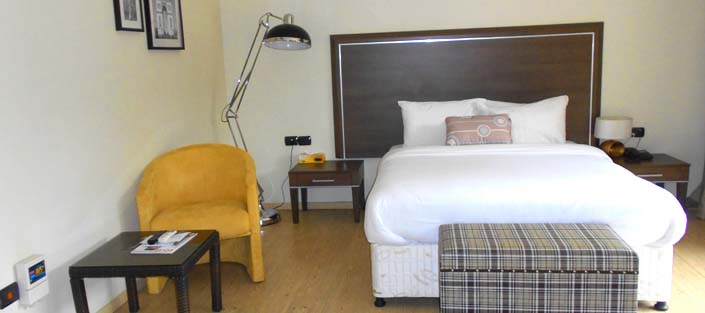 It has renovated rooms and seats on the most fabulous district in the city of Kampala, Nakasero, the main building was once a family home and a sense of family awaits you with full services. It has a pool side café mamba, a popular restaurant in city blue known for the best pizza in Uganda fresh from the wood burning out door oven.
It has security including CCTV, laundry facilities, café mamba, conference Rooms, swimming pool and a fitness center. Each of 16 rooms is equipped with; Air conditioning, power showers, luxury mattresses, Tea and coffee making facilities, ironing board, complimentary bottled drinking water. Electronic safe, hair dryer, min bar, work table and chair, flat screen TVs, equipped with all the news, sports and entertainment channels. Also,complimentary WIFI is included.
The Hotel offers a fully equipped meeting room seating up to 70 people.
Full Day packages-Inclusive of;
Note pad and pen
Flip chart and marker pens
2 bottles of drinking water
Buffet lunch inclusive of 1 soft drink
2 Tea/coffee break with snacks
Meeting rooms
Complimentary WI-FI