Ruboni community on the slopes of Rwenzori Mountain
This is found in Kasese District in Bugoye Sub-county 17km from the main tarmac road that continues to Kasese. The Ruboni Cultural Visit is done out side of the Rwenzori Mountain with in the Bakonzo Community that lives on the slopes and the Hills sarrounding Mountain Rwenzori. The bakonzo people were culturely Hunters and lived in the mountains they are known to be polygamous.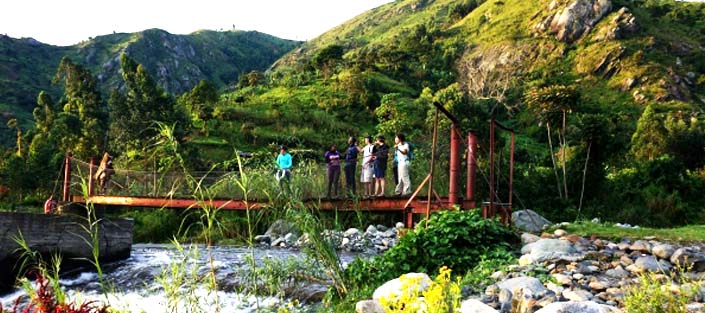 The cultural visit around involves Nyambuku Hill climbing which is about 2000m high and involves going up to the top where on a clear day,the margherita peak can easily be viewed. There is also a provision of camping on the Hill for a night. There is also a provision of a forest walk which is mainly done around the Buraro hill which is about 1500m high and this takes you 3-4hrs.
The Village walk involves meeting the local medicine man, story teller, traditional Healer, black smith, craft makers, farmers in their farms and a Bakonzo Cultural dance. You will also visit some Home Steads where you will be taken through the daily activities like farming, fetching water with a rope around their heads and water jericans behind their backs. Peel bananas, prepare food and stay with them for overnights.
Our accommodation is at Ruboni Community Camp.