Source of River Nile - Jinja
Jinja town is the adventure capital of Uganda. Anyone who has sought an adventurous trip in Uganda has first considered Jinja before any other place. This choice is simplified with the existence of the Source of the Nile.
There are other sources beyond Lake Victoria and Uganda that have claimed to be the rightful sources of the great Nile waters but even if they were right, none of them fits the claim as the Source of the Nile in Jinja.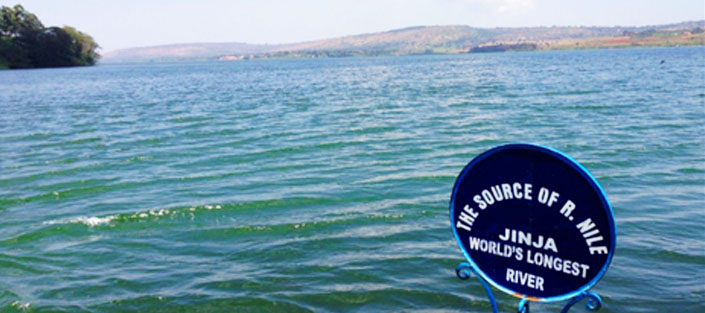 According to John Speke, the first European explorer who discovered the Source of the Nile in Jinja, 30% of the Nile water comes from underground at a spot (source) just a few meters from Lake Victoria. One can actually see the water bubbles at that spot (source) which indicate there is water coming from underground. The Remaining 70% percent is contributed by other water bodies the biggest being Lake Victoria and others that contribute to the Lake Victoria waters.
The water from the source takes three months to reach its destination in Egypt.
The Nile that starts with such calm increases its intensity as it flows over several undulating rocks, squeezing through gorges and negotiating around numerous small islands. It plunges into a multitude of rapids punctuated by a series of astonishing waterfalls among the prominent ones is the Bujagali Falls popular for white water rafting, kayaking and a variety of other water adventures.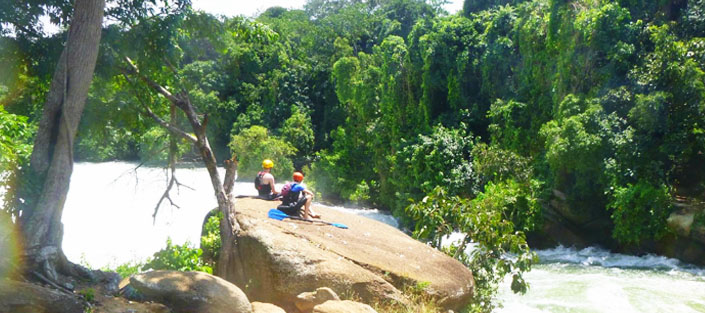 The white waters of River Nile combine with the lush vegetation along the its shores, on islands and peninsulas, the several bird species and the cool weather to create such fascinating scenery that feels almost spiritual to be amidst. Listening and looking at the gushing white waters, looking at the birds floating across the Nile from Lake Victoria, watching the fishermen spread their nets, and smelling the sweet scents emitted from the surrounding plants is so fulfilling.
Sipi Falls Adventures
Sipi falls is located in eastern Uganda in Kapchorwa district. It has 3 waterfalls with a spectacular view of mountain Elgon near the western side of Kenya. It has a cool environment mostly with fresh airs coming down from Mountain Elgon.
The general activities that can be done there include:
Hiking
Birding
Nature walks
Mountain biking
Abseiling and cultural visits around the Bagisu people in the region.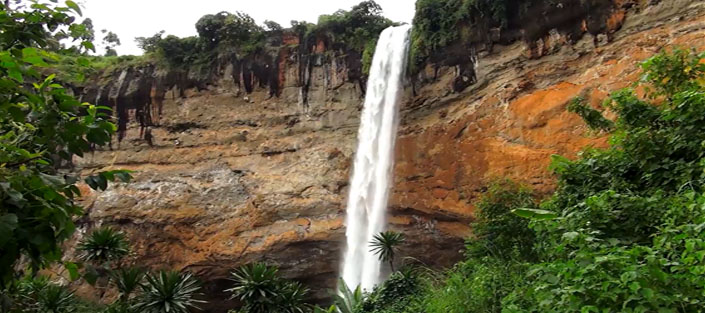 Abseiling and rock climbing are two main fascinating activities by the falls. Experience the breath taking adventure of descending with the waters of the falls, abseiling with supervision a distance of 100meters with two way systems.
Rock climbing is also as thrilling, here you are given some lessons before climbing. There are ten bolten routes that are grouped as easy routes, medium routes and the hard routes, climbing starts from the left towards the right.
Safaris and tours to Sipi falls
4 Days Sipi falls & Mount Elgon Hike tour
2 Days Jinja & Sipi falls tour